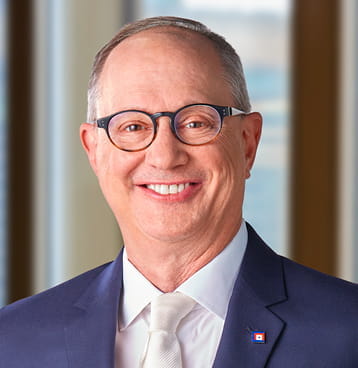 Michael B. Byers
President, Worksite Division
Michael Byers was named president, worksite division of CNO Financial Group in August 2021, and is responsible for sales and operations of the company's worksite business. He previously served as co-president, worksite division following CNO's acquisition of DirectPath in February 2021.
Prior to joining CNO, Byers was chairman and chief executive officer of DirectPath from 2018 to February 2021 and executive chairman from 2015 to 2018. From October 2004 to October 2015, Byers was chief executive officer and president for HighRoads. He was responsible for the Enrollment Advisors acquisition of HighRoads' employer technology division in 2015 and the Patient Care acquisition that created the combined company, DirectPath.
Before HighRoads, Byers served as chief executive officer of Centive, a founding company in the enterprise incentive management (EIM) market. He also held senior finance positions in the software industry, including at SQA Inc. and Object Design Inc.
Byers earned a bachelor's degree in accounting from the University of Massachusetts at Amherst.