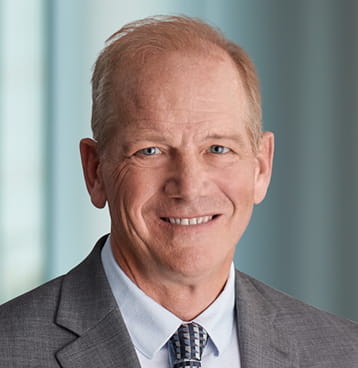 Daniel R. Maurer
Board Chair, CNO Financial Group, Inc.
Former Executive, Intuit Inc.
Director since 2015
Daniel Maurer joined CNO Financial Group's board of directors in May 2015 and was elected board chair in May 2018. He serves as chair of the Executive Committee.
Maurer has extensive experience in consumer sales, marketing and product management. From 2006 until his retirement in 2014, Maurer was a member of the senior management team at Intuit Inc. In his most recent role at Intuit, he oversaw the Small Business Solutions Group (including QuickBooks payroll, DemandForce and QuickBase). He previously led the TurboTax®, Mint and Quicken brands, where he developed significant digital marketing and product management skills.
Prior to Intuit, Maurer spent over 20 years in executive management at Procter & Gamble (P&G), including 15 years internationally. As general manager of global customer development at P&G's headquarters, he built and maintained relationships with P&G's largest global customers including Walmart and Costco.
Subsequent to his tenure at P&G, Maurer was vice president of strategy for global sales and U.S. business at Campbell Soup Company.
Maurer received a bachelor's degree in marketing and finance from the University of Wisconsin.
He served from 2012 to 2021 on the board of directors of Zagg Inc. (NASDAQ: ZAGG), which designs, produces and distributes mobile accessory solutions. He also previously served as a director of Iomega Corporation, a consumer technology company, and Checkpoint Systems, Inc., which provides merchandise availability solutions for the retail industry.