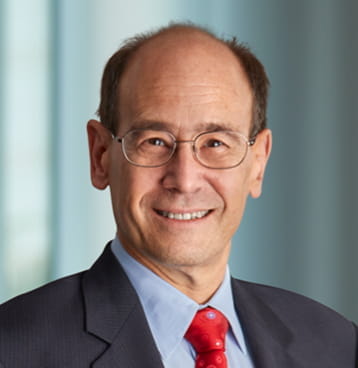 Steven E. Shebik
Former Vice Chair,
The Allstate Corporation and Allstate Insurance Company
Director since 2020
Steven Shebik joined CNO Financial Group's board of directors in November 2020. He serves as chair of the Investment Committee and as a member of the Audit and Enterprise Risk Committee and the Executive Committee.
Shebik served as the vice chair of The Allstate Corporation and Allstate Insurance Company and chief executive officer of Allstate Life Insurance from 2018 until his retirement in May 2020, after a 25-year career with the company. He was a member of Allstate's executive management team from 2012 to 2020.
As vice chair, Shebik oversaw Allstate Life and Retirement, Allstate Benefits, the direct and independent agency personal property-casualty and commercial insurance businesses, and corporate business transformation and analytics.
From 2012 to 2018, Shebik served as executive vice president and chief financial officer and was interim chief investment officer from 2016 and 2017 and interim chief risk officer on two occasions. Mr. Shebik's additional leadership positions included service as the senior financial executive for Allstate Investments, Allstate Protection, and Allstate Financial and various roles in accounting, treasury and mergers and acquisitions. Prior to joining Allstate in 1995, he held positions in finance and accounting with Sears, Roebuck and Co. and auditing with Arthur Andersen & Co.
Shebik received bachelor's degrees in accounting and finance from the University of Illinois at Urbana-Champaign and a Master of Business Administration from the University of Chicago. He is a Certified Public Accountant.
Shebik is a vice chair of the Board of the Chicago Symphony Orchestra and serves on the Salvation Army Chicago Advisory Board.