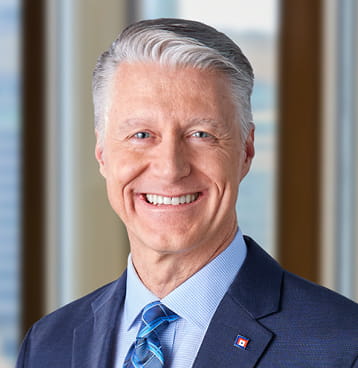 Mike Mead
Chief Information Officer
Mike Mead was named chief information officer of CNO Financial Group in January 2023. He is responsible for the strategy and execution of CNO's information technology, cybersecurity, IT infrastructure, and digital transformation.
Mead joined CNO in November 2018 as senior vice president and chief information officer.
Prior to joining CNO, he spent 22 years at AIG, where he served as senior vice president and transformation executive with AIG Technologies, responsible for delivering global transformation initiatives spanning technology and people.
Mead holds a bachelor's degree in Business Administration from Texas Tech University and a Master of Business Administration from Southern Methodist University. He is a Certified Professional Coach and Certified SAFe 5 Agilist.
Mead is an advisory council member for Texas Tech University's Rawls College of Business and is President of the Society for Information Management (SIM) - Indianapolis Chapter.