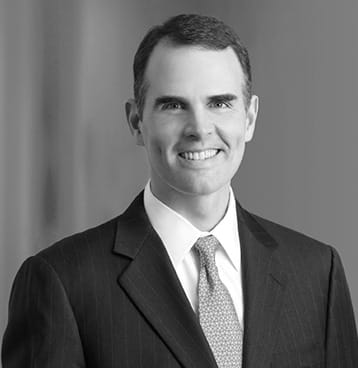 Paul H. McDonough
Chief Financial Officer
Paul McDonough was named chief financial officer for CNO Financial Group in March 2019.
McDonough has nearly 30 years of public company finance and 20 years of insurance industry expertise. Prior to joining CNO, he was executive vice president and chief financial officer of OneBeacon Insurance Group from 2005 to 2017.
Previously, McDonough was chief financial officer at BJ's Wholesale Club in 2005 and held treasury roles at The St. Paul Companies, as treasurer from 2001 to 2004 and assistant treasurer from 1999 to 2001. He worked in strategic planning and finance at Sears and Chevron, and proudly served as an officer in the U.S. Navy and Navy Reserve for six years.
McDonough earned a bachelor's degree in government from Georgetown University and a Master of Business Administration with a concentration in finance and accounting from the Kellogg Graduate School of Management at Northwestern University.