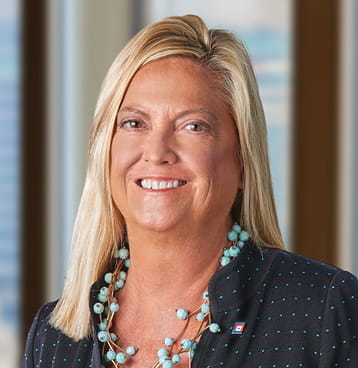 Yvonne K. Franzese
Chief Human Resources Officer
Yvonne Franzese was named executive vice president and chief human resources officer for CNO Financial Group in November 2017.
Prior to joining CNO Financial, Franzese was the chief human capital officer at TCF Bank. She has also held senior level HR positions at such companies as Allianz, including the chief human resources role for Allianz of North America from 2007 to 2016; Citicorp from 2006 to 2007; JPMorgan Chase from 1995 to 2006; and MetLife from 1989 to 1994. In addition to her corporate roles, Franzese is a retired major in the Air National Guard, Air Reserves.
Franzese earned a Bachelor of Arts in sociology and a Master of Science in applied behavioral science from Wright State University, and a Ph.D., ABD in sociology from The Ohio State University.